As it hits 95ºF/35ºC outside, two French spirits come to mind. One is absinthe—which can be delightfully cooling if you do the right things with it—and the other is Suze, which I permanently associate with a hot, wonderful visit to Languedoc many years ago.
Turns out that, while Suze may be the big brand of French gentian aperitif liqueur, Salers is older, and Aveze is not to be discounted. I wouldn't be surprised to learn that Auvergne has other regional producers, too. A few years ago, Wayne Curtis wrote a nice brief for Punch Magazine on these liqueurs, so I won't rehash it. But I can report that the only practical difference between Suze and Salers is color: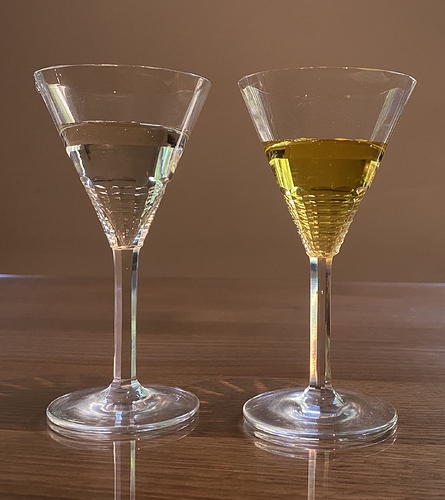 Suze will turn your drink yellow-green, and Salers will not. Otherwise, they are nearly indistinguishable.
Speaking of which, the Blond Negroni is a really lovely drink (if you like that sort of things): equal parts dry gin (actually, I prefer Hayman's Old Tom), Dolin Blanc, and Salers or Suze. A grapefruit twist is the ideal garnish.