For all the apple brandy geeks out there, Laird's has recently reintroduced a straight apple brandy bottled at 86 proof.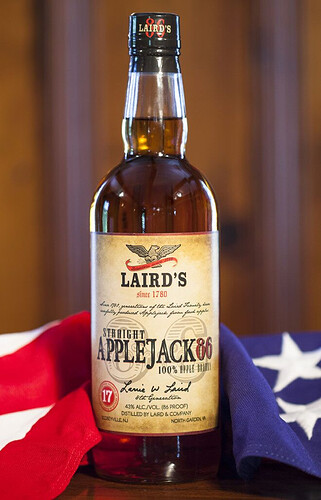 Previously, to my knowledge, the only widely-available product from them that was 100% apple brandy was their 100 proof Bottled-in-Bond variety (which I adore). Their regular, 80-proof applejack has been a blend of apple brandy and neutral spirits for at least the last few decades–someone correct me if I'm wrong on that!
I just recently got access to this at my shop in Minneapolis and really enjoyed it. I'm curious now (for those cocktail historians among us) whether or not this is a meaningful improvement on any historic drinks calling for applejack? Laird's claims that their pre-Prohibition applejack was always bottled at 86-proof, although my assumption is always that 19th century spirits below 100-proof were a rarity. Maybe someone can give more information? Would this make a more historically-accurate Jersey Sunset, etc…?
Thanks in advance for all of your wise insights!