One Paul Stevens of the Manhattan Before 1990 group on Facebook just posted this photo attributed to Gale Gleason (1981) of the fantastic McFeely's Victorian Saloon at the Terminal Hotel, 23rd St and 11th Avenue. Right down the street from where I've lived the last twenty years!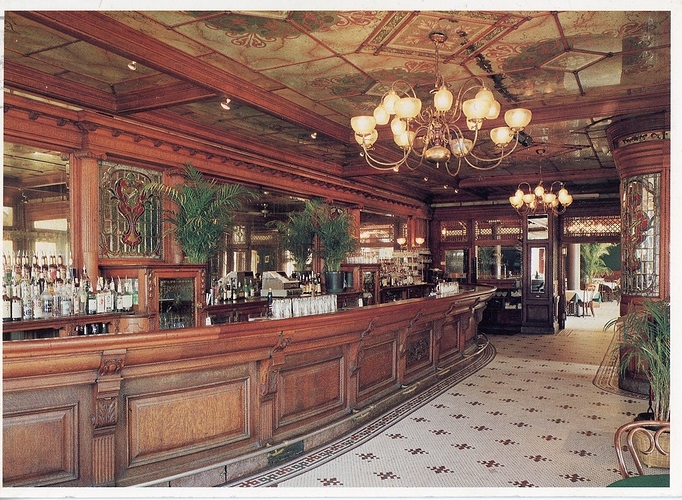 For obvious reasons, the bar was used for some TV commercials back in the 1970s/1980s.
Alas, McFeely's closed back in the 1980s. The Demolition Depot purchased the interior, and you can still see their listing for it here. I'd be fascinated to learn where it wound up.
I found this interesting little history on the Terminal Hotel (and the bar) halfway down this page:
The building still stands, but probably not for long. Virtually everything on that block has been demolished over the last 15 years for large, modern developments.