Pineapple juice has become a bigger and bigger irritation for me at home. I just don't like the taste of commercially packaged pineapple juice. It tastes a little off, it doesn't taste fresh (it ain't), and its deficiencies carry on into whatever drink I make. However, it's also not practical for me to buy and juice a pineapple on demand.
I read that pineapple juice freezes well, so I'm now trying that. I bought some fresh pineapple juice from a local deli—they juiced it for me on the spot—decanted it into an ice cube tray and froze it.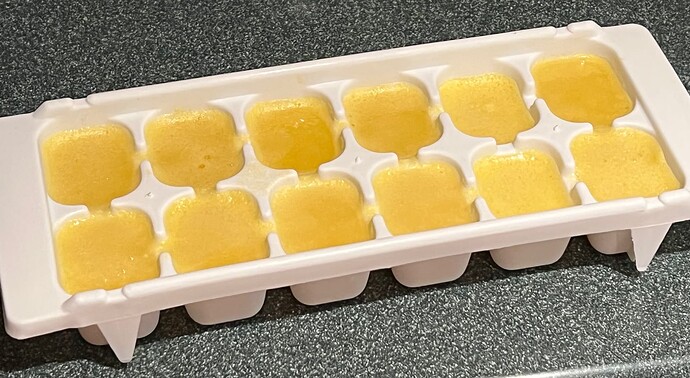 The cubes came out nicely—these are about 1.25 oz each—and now they're in a bag in the freezer.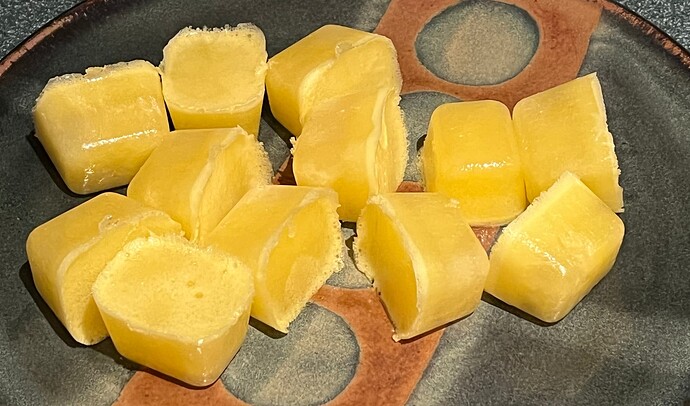 I thawed one this morning and drank it on its own—it's not as aromatic or splendid as pineapple juiced a la minute, but it tasted a hell of a lot better than anything I've had out of a jar or can.
I'll report back once I've tried them in some drinks.