I have a non-drinker (for medical reasons) in the house, so I've begun investigating the burgeoning market of alcohol substitutes.
First up is the Seedlip product range.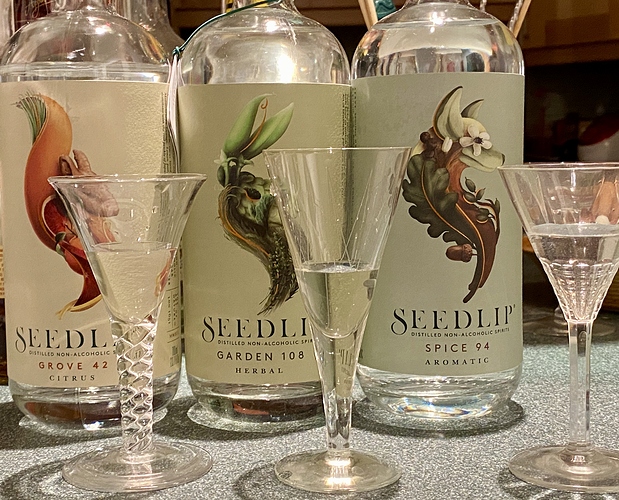 These are obviously hydrosols. Grove 42 is orangeyish. Garden 108 is herb and cucumber. Spice 94 is spiced, although dominated by clove. There's a very mild acidity to the first two. Actually, "mild" is a good general descriptor for all three: these have about as much flavor intensity as those lightly flavored seltzers. They taste pretty much like water that something has been floating in. For someone accustomed to the intensity of spirits, this intensity gap is a bit hard to adjust to.
Cute labels. Too cute. The bottle doesn't pour worth a damn. At around $35 for 70cl, that's some expensive water!
Made a "Margarita" with 2 oz Grove 42, 1/2 oz lime juice, and a bit of syrup. Tastes a bit like limeade with a touch of orange flower water. Hmm.