Punch magazine published this nice piece by Robert Simonson on March 18 about the author of one of our rarest holdings: the second edition of Theodore Proulx's Bartender's Manual, from 1888.
Nice detective work!
This 1888 edition is quite slim, but was nicely put together with a rigid card stock-like cover: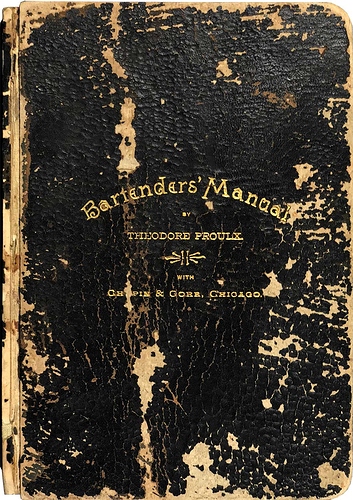 The first edition—ostensibly from 1884—was probably more a pamphlet than a book, and until one turns up, we presume it lost to time.